Blogs
Your source to the latest insights on what's trending in the HR arena - Recruitment, Talent Assessments, Employee Surveys and Training.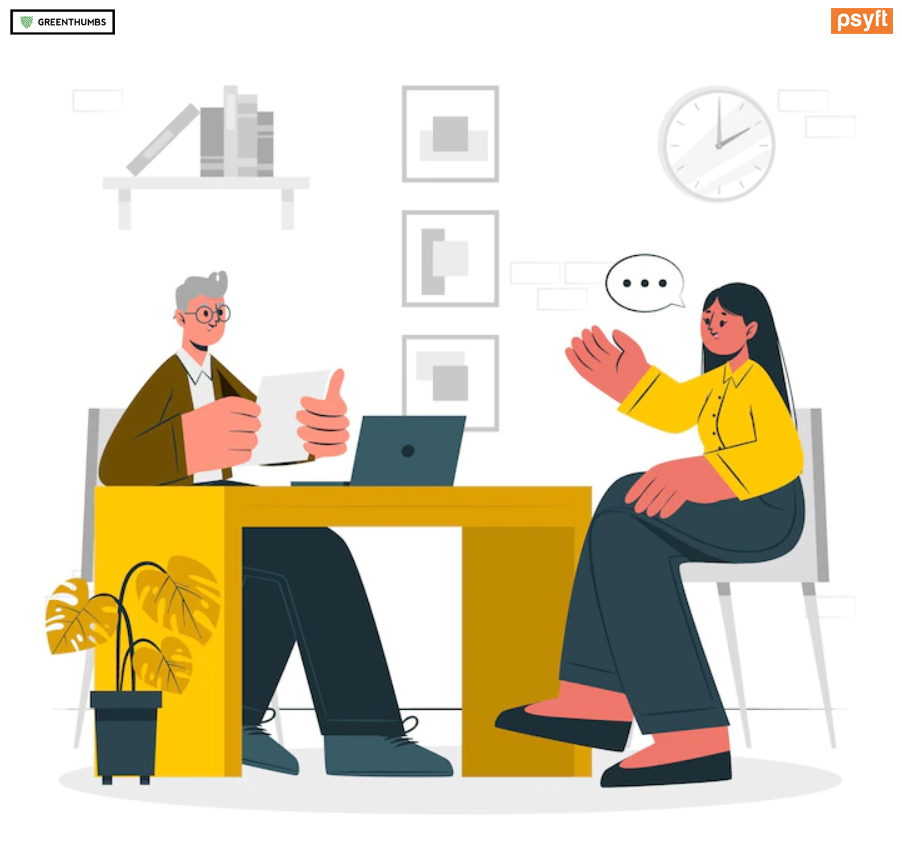 Conducting Effective Interviews for Senior-Level Executives
Hiring is an important part of any business but it becomes essentially important when you are hiring a senior executive. Conventionally HRs are trained to hire junior/ fresher workers. While interviewing candidates for high executive positions like CEO, CMO or Managing Director (MD) your modus operandi needs to be changed. This is also a test of your competence as a hiring manager with HR training.
But why are interviews important?
Interviews help you choose the most effective candidate.
It is a great way to assess soft skills, experience and expertise all at once.
Here you have a chance to go beyond their CV.
You can communicate their approach towards the organisation. After all, a competent candidate does not necessarily be equally motivated or vice versa.
Have you had the privilege to understand their goals and solve the queries in the beginning.
Here we will be training you to conduct an effective interview for senior-level hiring in 5 easy steps.
Steps to follow in the process;
Step 1: Research the candidate

While interviewing an experienced executive first you need to do the homework. Research about the candidate's past experience, educational background and more importantly, their working style. Search answers for questions like

" Why did they leave their past organisation?"
" How motivated are they?"
" Are they team players or lone-wolves?"

Talk to their ex-colleagues or employees we have worked under. Know them as a person and not just as a worker. Senior executive positions are most likely to affect the whole organisation, in this case, you don't have an option to select the wrong candidate. Never make the mistake of hiring fast, take your time and then shortlist the candidate.

Step 2: Assessment of soft skills and body language

Soft skills are necessary for every job profile, especially in top-notch leadership positions. Necessary soft skills may vary across jobs. But aggregately executives must be growth-oriented, critical thinkers and problem solvers.

You can ask the following questions to assess their soft skills;
"How do you encourage cooperation among team members amidst opposing ideas?"
"How do you deal with an employee who prefers family engagements over job commitment?"

Professionally, an employment seeker must walk in with an orderly appearance and essentially possesses skills like effective communication, confident outlook and work ethics. Positions like CEO and CMOs need high work commitment at large. Make sure they have them.

Regardless of the character of your business, problem-solving skills are essential for each employee. Candidates who cannot troubleshoot are unable to handle customer grievances, address issues faced by business associates or colleagues and seniors in the event of any internal problems. Include a few questions on how they'll manage these.

Body Language

Appearance is deceptive. Observing visual communication will enable you to find out a few job seekers' interpersonal skills. Also, it can help inform whether the interviewee is lying or answering an issue honestly. Anxious job seekers are generally trying to lie about themselves and unsure whether or not they can meet your standards. They doubt their abilities and should find themselves as underperformers.

Step 3: "Have they done their homework?"

Done with your homework, have they done theirs?

Quizzing a candidate over knowledge about your company whether they have researched about the organisation or not. Ask them the goals, mission and vision of the organisation and how they'll help the organisation cover an extra mile.

Their answers will indicate an interest within the industry as well as their work engagement. This will give you insights into whether an interviewee is well prepared and is serious about the work or is eyeing the vacancy merely as another employment option. Sometimes, the solution also can reveal the personality traits of an Individual i.e. a willingness to adapt to a replacement work environment and a collaborative spirit, which ensures personal success also as that of your organisation.

By checking out how they understand your company, do they have enough skills to contribute to the company? Talk about the work experience as well. Asking this may also provide insights into the candidate's years of experience and accomplishments and the experience they hold along the way.

Step 4: How will they benefit the organisation?

"Are they resourceful?"

"Do they know how to deal with a critical situation without compromising at odds?"

Being resourceful is a must-have skill for executives. This skill is vital as there may be a brief scarcity of the resource and they need to manage the whole organisation or tell a team under them. Assess their ability to adapt to a different environment.

Merely, doing the job assigned won't work for senior executives, they need to know how to guide juniors and achieve milestones. In reality, a manager makes the work done without doing it but this doesn't mean they lack skills. They must have the basic skills of all departments or at least have a learning approach to get by.

A good candidate is eager to learn and can do it work fast and efficiently. Some samples questions to ask are;

" What is their next initiative to double the revenues?"
"How do they handle the expanding workforce?"
" How can they ensure more work engagement in a crisis?"

Step 5: Self-evaluation/ how they'll evaluate others?

Ask them about their past mistakes, you may know how much a candidate has grown career-wise by finding out about their past failures and their honesty in accepting them since a person is defined not only by their success but also their mistakes.

Ask them how they'll evaluate their performance being at the top of the hierarchy? Add a real-time situation by adding your team into it. In the end, they need an effective leader more than anyone else.
To sum up, executive roles are dynamic and no guide is perfect to ensure a successful interview. In the end, it's you and your team who can make the best decision collectively.
We hope that these suggestions will help you in conducting effective interviews for senior-level executive positions.