Blogs
Your source to the latest insights on what's trending in the HR arena - Recruitment, Talent Assessments, Employee Surveys and Training.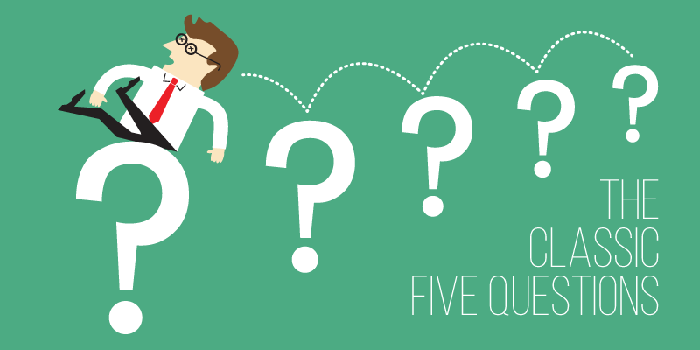 5 Questions That Make You Sound Like A Smart Candidate
Job Interviews are feared by many and most of the people, though confident inside, are not able to demonstrate their true worth to the employers. This nerve wracking procedure of selection is tough and you ought to possess something truly special to stand out from the crowd.However, one should try to be brave as well as confident while facing an interviewer and should not only answer the questions asked by the employers but should clear any doubt with regards to the position he/she has. This would not only help you get a clear idea about the expectations of the employer but would also help employer recognise the seriousness you have with regards to the position offered. While facing any interview, you could encounter one of two situations. First would be a very formal employee hiring process with the employer in the driving seat and you get to ask questions only in the end. Or there could be a second scenario where the atmosphere is more easygoing, and there is a flow of information in both directions, more like a conversation than an interview. Either way it doesn't hurt to be prepared! GreenThumbs, one of the top talent search firms in India, brings to you some tips to help you sound like a smart candidate and increase your chances of landing that dream role.
1. What are the success mantras of being promoted in your organisation?
This lets an interviewer know that you are taking the position seriously and are aiming for a long career in the organisation. It would also help him see that you want to know what success according to them is and how would you be judged or evaluated in the company.
2. What exactly will this role demand from me?
Most of the people have the tendency of walking into the interview not well prepared and would expect the employer to ask all the questions. However, if you pepper the conversation with such questions, it would benefit you in a two ways – a) it would help you understand the exact contours of the job, including aspects not mentioned in the formal job description, and b) it provides you with an opportunity to include some of the points in your follow up letter so the interviewer remembers what he had told you.
3. What are the inherent challenges that come with this role?
This question would help you appear realistic as well as thoughtful. The interviewer would be see that you realise working in their organisation wouldn't be a walk in the park. It would show that you are not only into this for the paycheck and benefits offered, but are willing to carry your weight as well as more.
4. Is there something about me which tells you that I am not fit for this job?
This question might sound scary, but it could prove to be a game changer. On one hand, it gives you an opportunity to clear any doubts the interviewer may have about you and on the other hand, it also leaves an impression of you being open to constructive criticism and hence having an attitude of learning and improving.
5. Your website mentions X and Y values, but according to you what is the core aspect of the culture here? How does one fit in?
This statement is going to impress the interviewer as he would know that you have done your research on the organisation. Also, it would help you know which values are respected to the highest levels.
Bonus Tip Don't make all questions about yourself or the benefits on offer. Instead, try and show what you can do for the company and how would you fit in. Like they say – pay it forward! In a nutshell, asking these or any other relevant questions would not only help you make a strong first impression but would also show the kind of person you are and the qualities you possess. Investing in practicing these interview skills will certainly pay rich dividends. Some of the top HR companies in India are helping candidates learn and practice this art of questioning. Hundreds of aspiring candidates have benefitted from these career advisory services / career counseling services. You can too!