Blogs
Your source to the latest insights on what's trending in the HR arena - Recruitment, Talent Assessments, Employee Surveys and Training.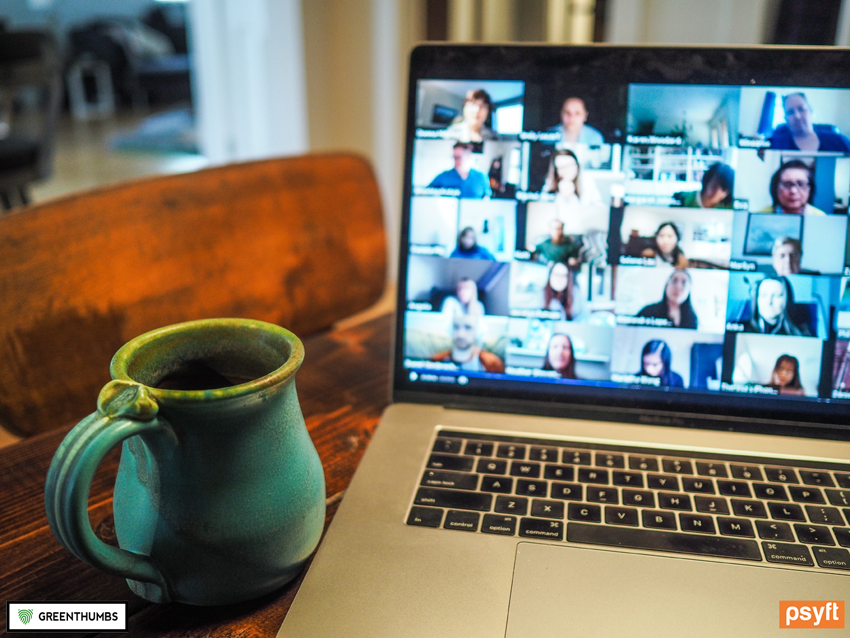 How to Recruit in a Post Pandemic World
We're likely to be living with the effects of the coronavirus pandemic for a while, particularly so when it comes to work and our jobs.
Like it or not, COVID-19 has changed the way that we work – potentially for the long-term. This has particularly big implications when it comes to human resources and the recruitment sector.
With uncertainty reigning at the moment, how will recruitment look in a post-pandemic world? And what tactics and strategies should employers be using to help prepare their recruitment practices for this world? I decided to do a deeper dive and here's what I found.
What work might look like after the pandemic
So, when the pandemic ends (and it will at some point), what type of situation can we expect to find recruitment and HR in?
To put it bluntly, probably a challenging one. But not one without opportunities for growth.
We're likely to be experiencing the economic aftershocks of COVID for a long-time, so hiring budgets will probably be tight immediately after the pandemic. As a result, there's likely to be a shift towards high-quality, long-term recruitment strategies, that retain and develop exceptional candidates.
Here are some tactics to help you respond to that challenging recruitment context:
1. Make work flexible
Economic uncertainty aside, the major trends seem to suggest that the pandemic has spurred a noticeable shift amongst employers and employees towards remote-working and that this looks set to stay, even as the pandemic ebbs.
A Gartner survey of employers in the USA in July 2020, for instance, found that 82% of companies intended to allow their employees to work remotely for at least part of the time.
This has a big influence on what measures employers should take to firm up their recruitment strategies in a post-pandemic world.
For example, going forward, there may be an increasing expectation from candidates that roles will have some element of remote-working to them. It could be argued that the pandemic has essentially proven that the vast majority of office-based roles can be completed from home, at least part of the time.
If your company was able to work remotely during the pandemic, why not now? Offering some form of remote-work could help you net sought-after candidates – and also retain them in the long-term.
2. Offer remote interviews
As well as changing the way that we think about recruitment, coronavirus is likely to change how we actually conduct interviews.
A recent survey found that around 67% of recruiters reported using video interviews to recruit employees during the height of the pandemic, suggesting that remote interviews are becoming much more common.
Remote interviews do away with a lot of the hassle that interviewing in a physical space can create: like finding a free meeting room, or ensuring that someone is on reception to let the candidates in.
Of course, you do have the perils of technology to contend with, but overall, that's a small price to pay for the flexibility that remote interviews can give you as an employer and your candidates.
3. Think carefully about work-life balance
The pandemic has shown us the value of free-time and how work fits around our family and social lives. With widespread home-working blurring the boundaries between work and life, there's an increasing expectation from high-end candidates that employers should take steps to manage this.
Taking steps to improve the work-life balance in the roles that you're recruiting for will help them attract and retain high-skilled candidates.
Here are a few ways that you can improve work-life balance in the roles you offer:
● Focus on productivity rather than working hours
● Improve child-care provision
● Offer time off
● Encourage regular breaks
4. Improve diversity and equality in your workplace
The Black Lives Matter movement has started a welcome (arguably, overdue) discussion about the impact of racism in all aspects of our society. This is particularly relevant to employment and recruitment in companies, which can struggle to achieve a balanced representation of all ethnic groups in the workplace.
Apart from being a moral issue, research shows that diversity and gender equality can potentially affect productivity at a company too. A study by McKinsey found that companies with the most ethnic and gender diversity in their executive teams outperformed others by 33%.
With these conversations at the forefront of the public mind, the diversity of an organization is likely to be a big motivating factor on whether a candidate will choose your company in a post-coronavirus world, so it pays to take steps to improve it in your organization.
5. Prepare a long-term strategy
Of course, all of these elements should form an arsenal of tactics in a wider, long-term recruitment strategy. The pandemic is likely to have wide-ranging, long-term impacts on the economy and the psyche of society, affecting the way that we work, and especially, how we recruit. This means that your organization needs a plan for the future if you want to stay ahead of your competition.
The specific way that you create your strategy will obviously vary, depending on your organization and how you work, but all have a shared focus on objectives, targets, and measurable success.