Blogs
Your source to the latest insights on what's trending in the HR arena - Recruitment, Talent Assessments, Employee Surveys and Training.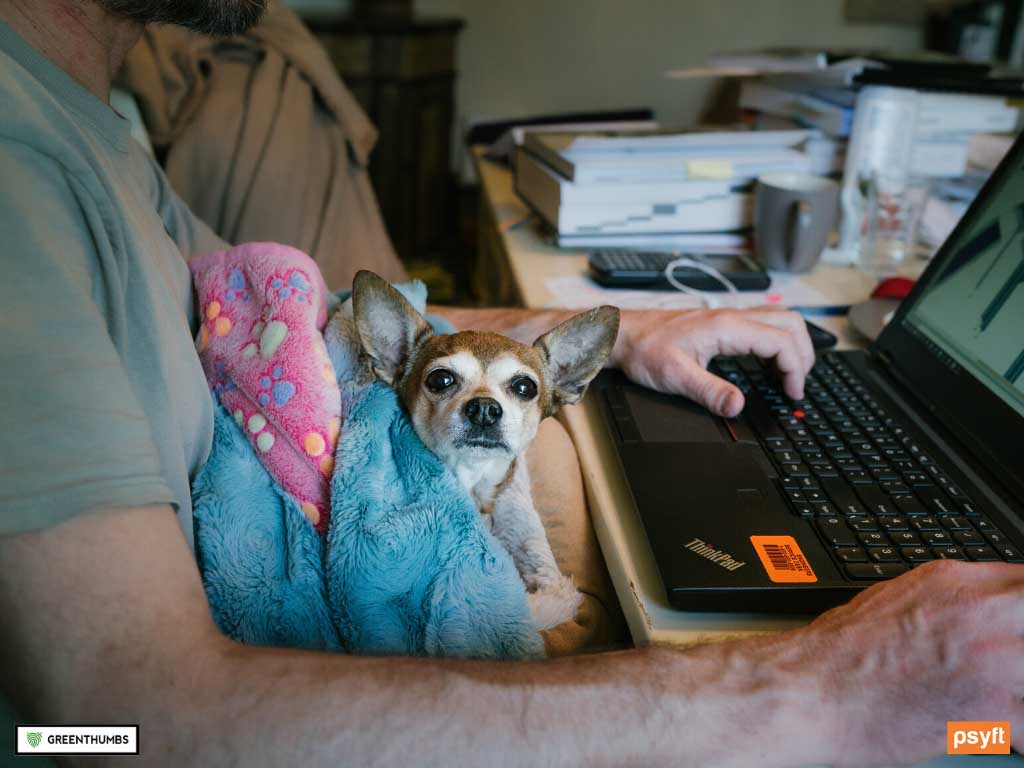 Remote Work – The new normal?
The COVID-19 pandemic has redefined all aspects of human life - the way we live, work, interact (or don't interact) with people. At the work front, most employees are working remotely due to the coronavirus spread across the globe. India too has entered into the 57th day of lockdown, with most if its workforce working from home.
As per a study, the number of people working from home has increased by 140% since 2005 and another study says that remote working seemed to boost productivity and work-life balance. Remote teams are already a common phenomena & with the pandemic around, this trend is only set to stay longer. More and more organizations have shifted from regular 9-5 work schedule in offices to a work from home set-up and are trying their best to sustain this new normal.
How have things changed? – Let's look at some stats
One very evident change is the increased use of tech-based virtual platforms. The online communication tools have allowed organizations and teams to stay connected and co-ordinate virtually.
For instance, the users of Microsoft Teams have increased by 20 million, from November 2019 to March 2020.
Daily participants in Zoom meetings grew from 10 million in December of 2019 to 200 million in March of 2020, despite the platform's security concerns that came to light. Even, Slack and Cisco WEBEX have seen considerable increases in users over the past few months.
Remote Working – Benefits & Challenges
What are the benefits of working remotely and what are its possible challenges that organizations need to manage.
Benefits of Remote Working
It's a money saver
Remote work can significantly reduce cost overheads for companies – IT, infrastructure, utilities, etc. It also helps employees save money as for them, remote work implies - reduced commute costs, fuel costs, etc.
Greater productivity & efficiency
Remote work can help improve employee productivity, boost efficiency, increase employee retention, and make employees feel more trusted. A Gallup study states that 54% of office workers would be willing to quit their job for one that allows them to work remotely. Some of the major reasons behind employees choosing to work remotely are - better focus, less stress, and saving on commute - making them happier employees and more productive teams.
A healthier work-life balance
Employees working remotely are better able to balance work and life responsibilities. 83% percent of employees say they have a better work-life balance working from home. Remote work gives employees the flexibility to manage their personal lives while working (source - Citrix-OnePoll survey). It's no brainer that flexibility and autonomy are key deciding factors for people when they apply for jobs, especially when we look at the millennials and generation "Z".
Greater Employee Engagement
Employees who work remotely have more flexibility and more job flexibility increases employee engagement. High levels of engagement also lead to greater well-being for workers, greater enthusiasm about work, and positive feelings about their work. Highly engaged teams are a win-win for employees and the organization as a whole.
As per Gallup, highly engaged workplaces have 41% lower absenteeism among employees, 40% fewer quality defects, and 21% overall higher profitability. The more engaged your employees are more productive they will be.
You are doing some good for the environment too
We've all read about the Dhauladhar range being seen from the state of Punjab or Mount Everest being visible from a village in Bihar after decades, in the wake of the coronavirus lockdown. There are many similar examples of how the nature is healing - reduced carbon emissions, reduced air pollution. All these factors are related either directly or indirectly with lesser human population out there.
A Citrix-sponsored research found that allowing employees to work from home just two days a week would cut carbon dioxide emissions generated by travel/commute by 40%.
Challenge of remote working – The challenge of adaptability
Remote work has some clear and vital benefits for companies and employees, however, the current pandemic may be pushing us towards the remote work trend when we are actually not ready for it, infrastructure wise or otherwise. Shifting to remote working arrangement is not an easy and smooth transition for all organizations. Many businesses are not built to go remote/online, as and when required. There can be a number of challenges faced by employees and organizations in moving towards remote working even during normal times, and the times we are in right now are certainly away from normal.
The Economic times in an article talked about the challenges and concerns troubling companies and employees, across industries. Some of the key challenges include -
Operational shutdown
Business slowdown
Employees struggling to cope with remote work arrangements
Access to limited resources
Uncertainty on job security
Lack of connect with team-mates
Stress & Anxiety Issues
Missing family & friends/self-isolation
The real challenge about working remotely is about adapting to the new working conditions. For instance, while you'll have employees who might take a while to adjust to the remote working style, there'll be those who face the risk of a burnout due to a lack of boundaries/schedules, etc. Therefore, leaders will have to focus on all their employees and their work schedules.
When it comes to remote communication, organizations struggle with –
Maintaining a regular connect with teams.
Keeping employees in loop for all important information.
Choosing virtual communication tools that best suit their needs.
Keeping a tab on what employees are doing.
Despite the proven increase in productivity that comes with remote working, the whole productivity phenomena needs to be reimagined.
The deliverables for remote work can't always be the same as when employees work from offices; therefore, organizations can't have unrealistic targets set.
Organizations have to hold regular check-ins with teams, especially in these times.
Leaders need to encourage their teams to maintain a healthy work-life balance.
The trust factor plays a very important role, when it comes to remote working.
Employee Morale has to be looked into seriously, now more than ever.
In the end
It's just a matter of time, before we come out of the current crises situation. Progressive organizations will embrace the remote work challenges and take these as opportunities to develop into a more agile, dynamic, autonomous, engaged and flexible entities. Virtual technology will be the hero (if used wisely), to keep teams connected and inclined towards the common goals. Smart teams will device creative ways to face the challenges that lay ahead and emerge to be more competent and productive.