Blogs
Your source to the latest insights on what's trending in the HR arena - Recruitment, Talent Assessments, Employee Surveys and Training.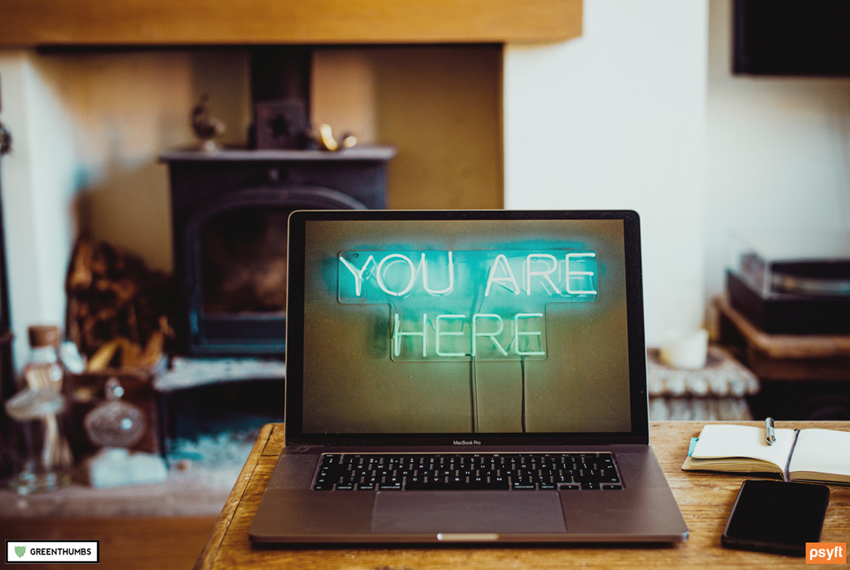 Why are companies willing to build tech teams in India?

30th November 2020
For businesses across the globe that are looking towards expanding their corporate bases and benefiting from the economies of scale, outsourcing has become the way ahead. What came up as a popular strategy for companies, years ago, to plan expansion and save costs, has now become an imperative to achieve favorable business outcomes.
Earlier where only a few not-so-crucial operations were being outsourced, today most companies are looking at outsourcing core functions like software development, facility management, supply chain management, engineering etc. as well. And, India has emerged as one of the favorite destinations for organizations planning to shift their core businesses outside.
Let's start with the basics, what is outsourcing in the first place?
Simply put, outsourcing is the business practice of hiring a party outside a company to perform services and create goods that were traditionally being undertaken in-house. It's the process of getting your business operations performed outside of where you're headquartered. Companies hire dedicated teams, freelance professionals, etc. at some external locations to get projects completed, this is what is outsourcing.
With its large pool of English-speaking IT graduates and relatively lower labor costs, India is often called the world's back office.
A survey stated that 80% of the firms in the US and Europe choose India over any other country for their outsourcing requirement.
By providing cost-effective and quality services, India has now become a viable support system for most organizations (especially software companies) in the western world. Companies like Microsoft, Google, Ford, and many more have been outsourcing their IT services to India. India is fully equipped with required resources to fulfill the growing software and technology demands.
Let's go in a little detail and find out why are companies willing to build their tech teams in India?
First & foremost, it's cost-effective
Budget is the most crucial factor for any organization when it comes to tech recruiting and setting up business units at an external location. It is also one of the most important reasons why countries prefer setting up tech teams in India. The development/set-up cost in India is nearly 30-35% lower when compared to regions like the US and Europe.
Moreover, the average hourly salary of developers in India ranges from $20 – $40 per hour which is significantly lower in comparison to developers in western countries ($100 – $150/hour).
Businesses can save around 65% of operational expenses, by hiring Indian software developers; thereby adding to a company's profits.
Rich pool of tech experts
India offers a diversified and qualified pool of potential technical hires. As per a study by C SharpCorner, by the year 2023, India will become the largest hub of software developers in the world.
Moreover, as per a research, over 200,000 IT graduates are annually added to the IT workforce of India, making it the youngest employable population, globally.
Another study states that in the coming 4 years, it is expected that 40% of the Indian IT workforce would train itself in emerging technology-stack to meet advanced skill requirement. All these stats prove that India can surely be among the favorable destinations for companies to explore when it comes to setting up their tech teams offshore.
Great turn-around time
Many view the difference of time between India and the West as a major problem. On the contrary, the difference of time zones between India and the other regions can actually turn out to be an advantage, rather than a deterrent. How so?
For instance, in the U.S. when your team logs-out from work, the tech team in India is up and working on your projects, addressing issues, resolving glitches and fixing errors. In a way, your company is working round the clock, now that's a major productivity- booster.
Sound IT Infrastructure & Technology
India is well-equipped with the latest technology, backed by viable internet and mobile network connectivity.
Companies in India have state-of-the-art IT infrastructure and use the latest technologies to provide high quality software development solutions, mobile application development solutions, customized web development solutions, and much more. The Indian tech teams are living up to the business standards of the west.
Stable & Supportive Policies
The IT sector is one of the crucial sectors for India, providing employment to the majority of the young workforce. Hence, policies of the Indian Government have been supportive towards the IT industry. Stable and eased out IT policies provide additional support for building a technology friendly set-up at any location.
Moreover, campaigns like Digital India, aiming to improve online infrastructure by increasing internet connectivity and making the country digitally empowered in the field of technology or Make In India that covers the IT as one of the areas to be focused upon, are initiatives that are conducive to making smooth technology transitions in India.
Conclusion:
Cost-effectiveness, sound IT infrastructure, vast pool of technology experts, technology friendly policies, experienced professionals are factors that have made India one of the top notch destinations for setting up viable and successful tech teams. Companies from across the globe can build dedicated units in India, leverage their strengths to boost business success and ensure a thriving future.