Blogs
Your source to the latest insights on what's trending in the HR arena - Recruitment, Talent Assessments, Employee Surveys and Training.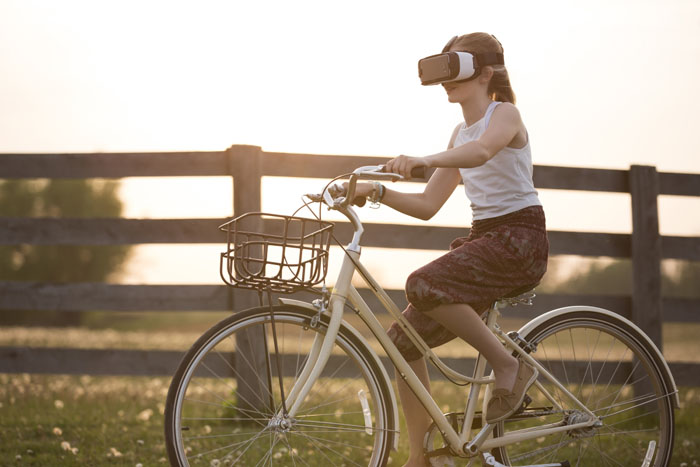 Virtual Interviews - Yay or Nay?
The advent of technology has touched almost all aspects of our lives, including the way we work. Organizations, both big and small, are looking to leverage technology to increase revenues and reduce costs. The HR function has long earned the ire of the business world as a huge cost centre. It was, therefore, a no-brainer for the HR fraternity to look for ways to streamline the most critical of its functions – hiring.
Cost-Per- Hire (CPH) is an often-used metric to evaluate Talent Acquisition / Search success. A key contributor the CPH is Time-To- Fill (TTF) a vacancy. Virtual or 'e-interviews', conducted using Skype or other Video Conferencing tech platforms, offers serious advantages on both these counts. For example, US based Chesapeake Energy Corp. 1 claim they saved around $4,00,000 on 458 virtual interviews conducted across the nation when compared against previous costs for flying candidates in.
So how effective is this virtual method of talent search being increasingly adopted worldwide? What does this shift mean to the interviewee and the interviewer?
Is it Effective?
To put it bluntly, it benefits the organisations in far more number of ways than it does the individual appearing for the interview. Consider after screening approximately 100 applications; a compnay finds 10 candidates who are suited for the job. But these candidates are located in 5 different locations across the country. Definitely, the best choice for the company in this situation would be to conduct a virtual interview and then shortlist one or two candidates with whom a face to face interaction can be scheduled. This saves time as well as reduces any further cost to your organisation.
However, it is not only the organisation that is being benefited in the process; the candidates can also appear for an interview from the comfort of their home. It is especially useful for out-of- town candidates. And if your interview is a telephonic one, then what else can you do then to praise the Lord for being merciful on you! Those interviews don't even require you to be all formally dressed up or have a clean and clear background.
Is it perfect?
One might, therefore, wonder why this process is still not followed by all organisations? Why are they still happy to have their HR consultants / employee hiring teams/candidates travel across the length and breadth of the country merely to conduct in-person / face-to- face interviews? In fact, a study McMaster University, Ontario 2 suggests that candidates who were interviewed using video conferencing were less likely to get the job compared to the ones who were interviewed face-to-face. The same research also points out that interviewers who use video conferencing could be regarded as less trustworthy by the applicants, which means that they may feel tempted to refuse a job offer.
Apparently, meeting a candidate face to face is beneficial both for the recruiter as well as for the job applicant. As organizations are competing more fiercely for talent than ever, personal interviews may convince a candidate to accept an offer.
Also, a candidate might appear all confident and professional while you interview him over the web or telephone. But once you hire him and bring him out of his comfort zone, you feel that he/she isn't able to adapt to this new environment offered to him.
As a candidate you may think this process of interviewing virtually may reduce the pressure, it may be the exact opposite in many cases, especially for those appearing for a virtual interview the first time. The pressure of being on camera might make you lose your composure. Suddenly you don't have the luxury of replacing gestures and expressions for the spoken word. Your body language is muted to a great degree.
What to do?
So should an organization actively institutionalize virtual interviewing? The middle of the road approach may be the best, at least for now. Virtual interviewing might be the more efficient method for entry level jobs. However while hiring for a more high-stakes position, it may be clubbed with in-person interviews at later stages of the process.
In fact, virtual interviewing as an early stage process, can be outsourced to the organization's manpower vendors. The best talent search firms like GreenThumbs are adept at arranging and conducting these e-interviews. They can also club it with complete personality assessment of a candidate to see whether or not he would fit in with the hiring organisation.
Despite the many advantages they offer, in-person interviews are becoming less popular. Going forward, as virtual interviewing technology becomes more advanced and personalized, we can expect it to become the norm. It will, therefore, benefit both the recruiter and the job seeker to become more adept at using the various virtual interviewing platforms. Watch this space for our next blog which will carry some awesome hacks on how to ace your next virtual interview.