Blogs
Your source to the latest insights on what's trending in the HR arena - Recruitment, Talent Assessments, Employee Surveys and Training.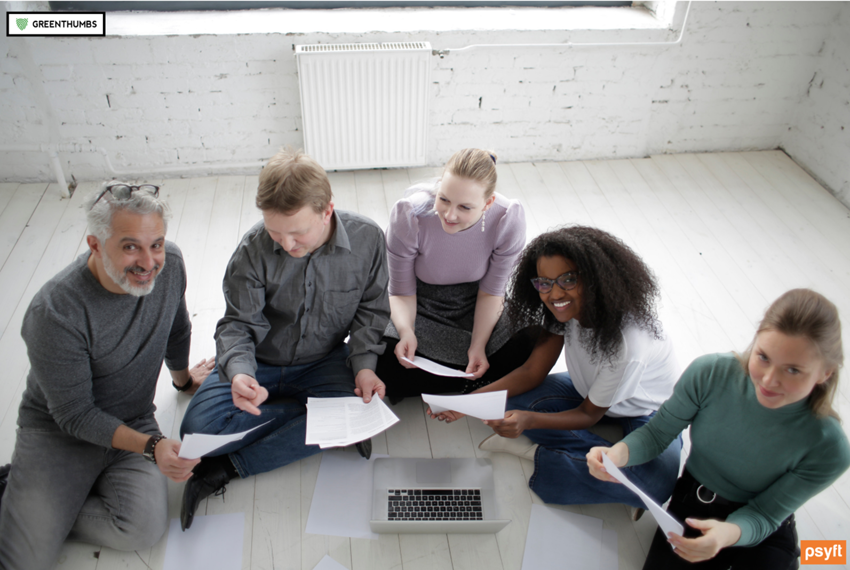 Employee Engagement and the ISO Standards

29th January 2021
Elevating and sustaining employee engagement and employee satisfaction, though always an important factor, has now become even more crucial for organizations, across geographies.
The new normal made us realize that nothing is unshakeable and the core asset for any organization is its engaged workforce - people who stand strong with their companies in times of uncertainty and are willing to go the extra mile for their organizations.
Whether it's running a full-scale employee engagement survey to identify the key drivers of employee engagement at their workplace or conducting a quick Employee Pulse survey to check-in on their employees during the pandemic times and ensure that they are being looked after; many organizations have now turned more sensitive to the needs, concerns and wellbeing of their teams.
What is ISO?
All large and progressive organizations are well aware about the International Organization for Standardization (ISO) and the ISO certification, one of the best known and also widely used certifications.
The ISO standards relate to - quality, safety and efficiency of the products or services that various businesses provide. These standards are significant for global organizations, aiming to ensure that they –
Follow the best procedure for conducting business
Keep a check on the quality of their products & services and
Grow and sustain business in the international market.
Simply put, ISO certification certifies that a management system, manufacturing process, service, or documentation procedure has all the requirements for standardization and quality assurance. The ISO certificate helps improve a company's business credibility and authority as well as the overall efficiency of the business.
Apart from the various standards to ensure the quality, safety, etc. of products, services, and systems, the ISO standards also has solutions to better manage & engage your workforce.
ISO & Employee Engagement
It's no brainer that Engaged Employees are more likely to contribute to their organizations success. What companies are often not sure about is how they can keep their employees engaged.
ISO 9001 Quality Management System (QMS) – Of the seven principles that ISO 9001 includes, one is on - Engagement of People - Getting your team involved in the management system. This principle states that it's essential that everyone in the company understands their role and feels valued for their contribution to its success (for more details on ISO 9001 principles please click here).
The newly released standard – ISO 10018, provides a framework for getting the best out of people in the implementation of a quality management system based on ISO 9001.
ISO 10018:2020 focuses on Guidance for people engagement
ISO 10018, now called - Quality management – Guidelines for people engagement is the International Standard that talks about learning ways to engage people in an organization's management system and making them feel involved and valued. It provides guidance on how important changes can be made to the level of people engagement with quality within organizations of all types and sizes. This document lays down practical steps for managers and leaders to follow, in order to enhance employee engagement.
ISO 10018 Standards focus on how important people are in Quality Management. Let's look at some of the aspects of the ISO 10018, to better understand what it says about employee engagement. The ISO 10018 standard -
Provides clear definitions on what employee engagement means and how does it relate to employees in an organization. It also focusses on how to enhance employee involvement and competence within the organizations.
Outlines procedures that organizations can use to implement and maintain people involvement and competence in quality management systems.
Looks into Actions, which may be taken to strengthen people involvement.
Includes guidelines on how to enhance people's involvement and competence within an organization and make them feel a valued part of it.
Addresses the issue of Labour Turnover attrition.
ISO 10018 has been written for managers and leaders who realize the importance of staff retention and employee engagement. It focusses on core areas of Strategy, Culture, Leadership, training and development, knowledge and awareness and all these core areas focus is making employee feel connected and valued at their organizations.
Conclusion:
Dr. Ron McKinley, former Chair of ISO/TC 260 on human resource management said that for employees, engagement means that they should have some ownership of the issues that are relevant to their jobs within the organization.
People engagement is the emotional commitment that people have for their organization. Engaged employees are employees who actually care about their work and their organization. They are people who don't just work for salaries or promotions but are ready to invest their energies towards the organization's success. This is where ISO 10018 can help organizations make a difference.