Blogs
Your source to the latest insights on what's trending in the HR arena - Recruitment, Talent Assessments, Employee Surveys and Training.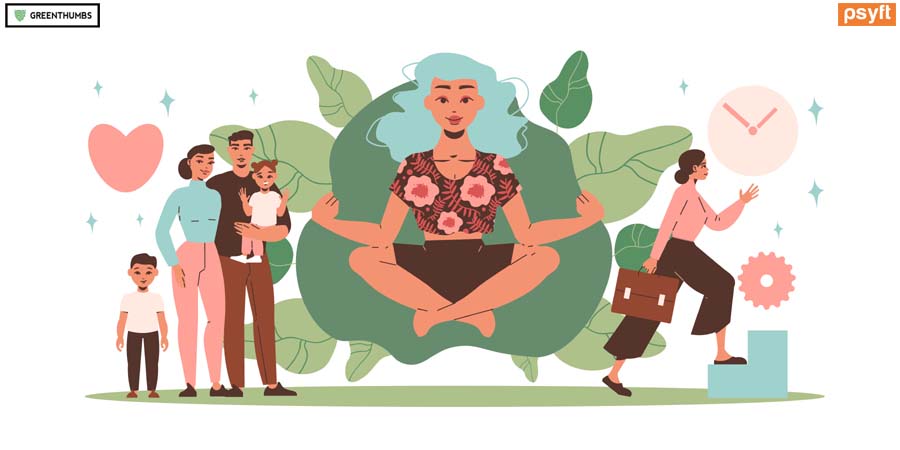 Work-Life Balance: A Millennial's Perspective !
The millennials are anything but conventional. Their previous generations took up 8-5 jobs and worked hard for about 40 years, so that they could settle into a quiet and comfortable retirement. Millennials are different. They are the generation of technology addicts and multi-taskers. They like doing things in their own unique ways. While their parents and grandparents craved for security and structure, they value autonomy and independence highly. They prefer creating a balanced equation between their professional and personal lives.
GreenThumbs, one of the best talent assessment firms in India, brings to you insights on how millennials look at careers and job opportunities today!
Happiness is the First Priority
Millennials are more flexible and adaptable. They are constantly moulding themselves according to the situations that they are in. Their parents had to adjust themselves to their adult lives by learning self-management, time management, stress management and so much more. The millennials, on the other hand, have grown up learning all these things. They know the importance of a career, but they also know the importance of a life outside the work sphere. Happiness is beyond necessary for all human beings and the millennials understand that devoting an equal amount of time to family, friends and self is the key to a happy life.
Being the Man of the Hour
'Living in the moment' is the motto of all millennials. They don't want their entire life to be decided beforehand. One might be working fixed hours for now, but when they have a baby, they might want to work from home; another might not be a morning person and hence would prefer the evening shift; yet another might not be able to afford the rent and thus, prefer working from their hometown. Their lifestyles and priorities are constantly changing, and so are they.
Why do Millennials need Flexible Hours?
Flexible hours have not yet become a norm. In fact, many people view them as exceptions, whereas in reality, the person is putting in the same number of work hours. The baby boomers, or the generation that was born right after World War II, now occupy the top management positions. According to research, less than half of them have a full time working spouse. Hence, one of them could always take care of household affairs. On the other hand, most of the millennials belong to dual working households. They have to make time for their families. The need for flexible hours might not be recognised by the old bosses, but it is of utmost importance to the millennials.
Demand for elastic work hours should not be considered as an intention to not work hard enough or long enough. In fact, it is possible that the millennials work longer than their previous generations. With the advent of new technology and internet, they remain connected to work even when they reach home. Due to technology, millennials end up working on the weekends as well. They don't need to physically take the work home anymore. They stay virtually connected with it, at all times.
Conclusion Even though the work culture of millennials does not have rigid norms, yet at times it becomes imperative to maintain a certain boundary. They should establish 'on-hours' and 'off-hours' with their bosses and seniors. The work phone should be different from the personal phone. One should utilise their vacation leaves to the fullest. Weekends and time-offs often act as incentives. Not only do these give quality time to be spent with kith and kin, but also refresh minds, making people more focused. By creating a balance between work and personal life, the millennials also create a successful path for themselves.
Many of the top HR consultancies, keep millennial-focused issues in mind in order to help their clients hire and retain them better. A lot of motivating, coaching and career advisory service providing companies conduct training workshops in India, in a way that is received well by this demographic.