Blogs
Your source to the latest insights on what's trending in the HR arena - Recruitment, Talent Assessments, Employee Surveys and Training.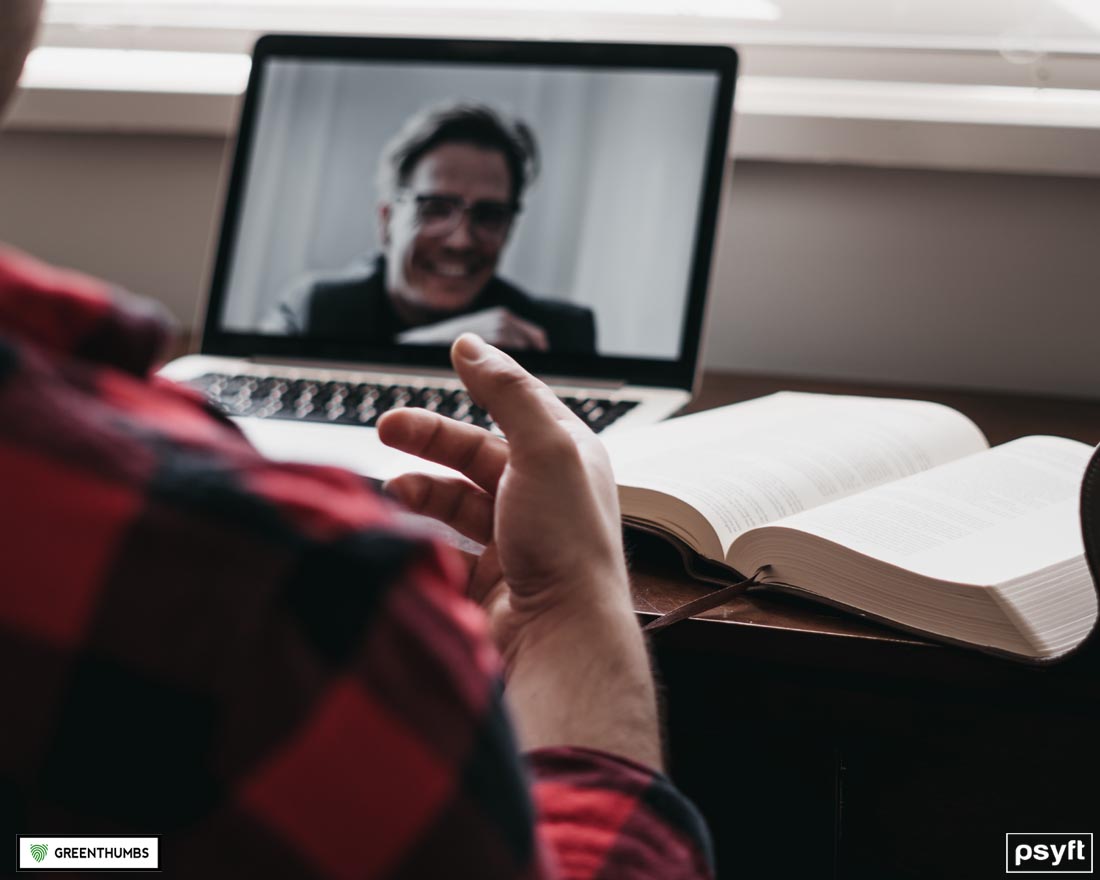 Appraisals in the "Remote Work" Age

12th March 2021
How to run performance appraisals in the age of remote work? That's perhaps the question most organizations are pondering over. With most of us still working from home and with no set precedent for conducting performance reviews remotely, organizations have to reimagine and reinvent the entire performance review process.
We'll start with the basics - Why are appraisals so important in the first place?
Well, apart from recognizing & rewarding teams for their exceeding performance, there are other reasons why appraisals are conducted. Let's recall a few –
Employee Engagement Elevated: Appraisals are not just about managers evaluating team performances, these are also about allowing employees to express themselves and share their feedback (for managers, on working experience etc.). Giving employees a chance to voice their opinions, fosters an employee-management connect and boosts motivation & engagement.

Employee Well-being:

It's more important now than ever! Employee well-being is one very crucial factor that no organization can afford to ignore. Running appraisals are a good opportunity to check-in on how employees feel about their work and how are they are coping, say with the unprecedented pressures of the pandemic.

Improved Performance:

It is only through a constructive appraisal exercise that employees can identify their hidden strength & blind spots i.e. discover what can be leveraged and what needs to be focused on, for targeted improvement. A well-articulated performance review enables both managers and employees to plan and put in place measurable objectives and development goals.
While performance appraisals were always important, deciding on how to run these now is an even greater challenge. Why? For one, what could have been the possible benchmarks for evaluating an employee's performance earlier, may not even be applicable now.
It's a changed game-play
You don't have your teams working in the same physical proximity as you. Working geographies have changed and how.
Mental health issues is among the top factors causing drop in employee performance.
It's not just about competencies anymore, there are other factors involved too. Even a Wi-Fi connectivity issue causes productivity to drop – and it's a valid factor.
There's a whole new context now. Adapting to remote technology, working with limited resources, managing work and household chores, taking care of family are everyday aspects of a working life today.
Studies show that women employee have been adversely impacted by pandemic remote working and are more likely to be interrupted during paid work than men.
Support from the management has become an imperative. Are employees being sufficiently supported by their managers or are they being left to manage their workload themselves?
"Zoom fatigue" is real and we all have felt it.
How to conduct performance appraisals in the remote age?
Having understood why appraisals are crucial and how the dynamics for running appraisals have changed, let's see how to conduct performance appraisals in the remote age.
Every organization should ask itself these three questions–
How to go about evaluating performance in the current scenario?
How to acknowledge the unique circumstances of the pandemic?
How to be sensitive and fair?
Reinvent the Goal – don't make appraisals only about targets
Appraisal programs should not be solely about deliverables. Managers also need to focus on strengthening an organization's culture, elevating employee motivation and reinforcing employee engagement. Remember, the core aim of running performance reviews is to support and enable your employees to improve and grow. The word "support" is the hero here. Managers should enable their teams to complete their work in ways that are easiest and most productive for them.
Organizations can certainly not have the pre-Covid era objectives in mind now. As I mentioned earlier, the context now is different. It would not be fair to base evaluations on pre-pandemic goals. The focus should be on employee growth and learning.
It's time to reinvent the goal. In addition to certain set KPIs, aspects like teamwork, flexibility, adaptability to change, quick learning ability, stress tolerance, need to be brought in consideration and acknowledged.
Be Compassionate – "Check in" before "checking on"
An article by Harvard Business Review states why compassion is a better managerial tactic than toughness? – worth a read.
Being sensitive about the diverse circumstances your employees are working in, is the need of the hour. With your team members working remotely, your approach needs to be less on the tough side and more on the flexible and empathizing side. From juggling between calls to taking care of family to handling pandemic blues, your employees could be going through anything.
Therefore, show compassion and empathize with your employees and their unique circumstances. An approach of compassion and empathy helps connect with teams and build stronger relationships at work.
What also becomes important now is not to let any pre-conceived notions or biases creep into your evaluations and assessments, since you don't see your employee working right in front of you, don't assume that a certain someone will definitely be slacking or not doing their job properly.
Balance it right – approach different employees differently
The times are different, the context is different, but you'll still have some star performers and some struggling performers. Again, the key is to keep the context in mind while approaching both the type of employees.
Strike a balance – while you need to be patient with your struggling employees, you need to acknowledge & appreciate your high performers at the same time.
For employees struggling to perform, try and understand the difference between underperformance and underperformer. This becomes especially relevant today with several new factors coming into play. When employees fall short, your aim should to be to help them figure out what will it take to get them back on track. Talk to them, try and understand the reason behind a performance shortfall and engage them in problem solving.
On the other hand are your star employees - your alpha players who are working hard and staying committed. Your star performers will always have organizations wanting to hire them. Therefore, you need to make sure you don't lose them. Recognize, acknowledge and show appreciation for these employees. Recognition can be monetary or non-monetary, a public acknowledgment, a token of appreciation, anything. The aim is to make your employees feel valued.
Conclusion –
I said it earlier, I am saying it again, it's time to make your appraisal programs more personal and humane. Your employees are not working in the same environment anymore. Therefore, when it comes to evaluating their performance, focus on the larger picture. This is certainly not the time to be hard on your employees, it's the time to be a little more lenient, flexible, empathetic, and compassionate.
In the end the purpose of running appraisals is to strengthen your workforce. Support your teams in these times, show solidarity and earn their trust.